1
« on: March 06, 2016, 07:21:57 PM »
Hi All,
I got out the old Lee Lead Pot the other day and cast up a few Conical Bullets for my newly acquired Colt Army Model .44. I used Lee's Aluminum Mold for the .450" Conical Bullet. As usual I started casting once the Pot melted everything and left the mold on top with a corner in the lead. The first few bullets were a bit wrinkled until the mold warmed up and then they started dropping nice and shiny.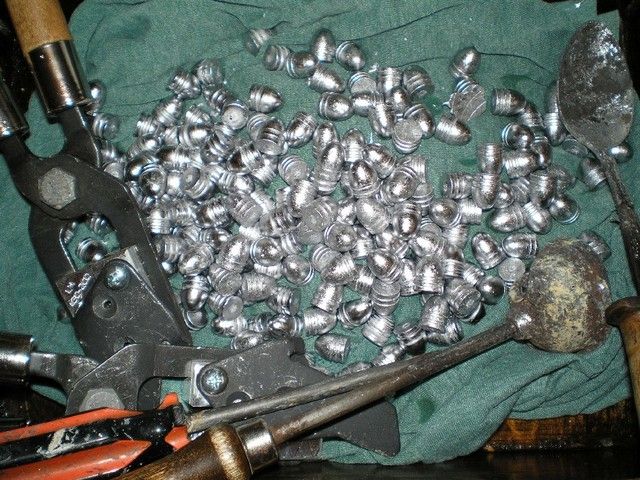 I let them cool off before separating the good from the not so good, tossing those back in the lead pot for future casting. After dropping the good ones in a large plastic mixing bowl I use just for lubricating bullets I got out one of the bottles of Allox and dug up my container of Mineral Spirits. I don't care where you store that stuff no matter how air tight the container, by the time you get around to reopening the bottle Allox always seems to have the consistency of almost set concrete. A little shot of Mineral Spirits and some serious bottle vibration soon has it back to a honey like mixture that you can drizzle over your freshly cast goodies. Sloshing the bullets and Allox around soon has them coated over all. I laid them out on a sheet of waxed paper so they can dry nice and hard.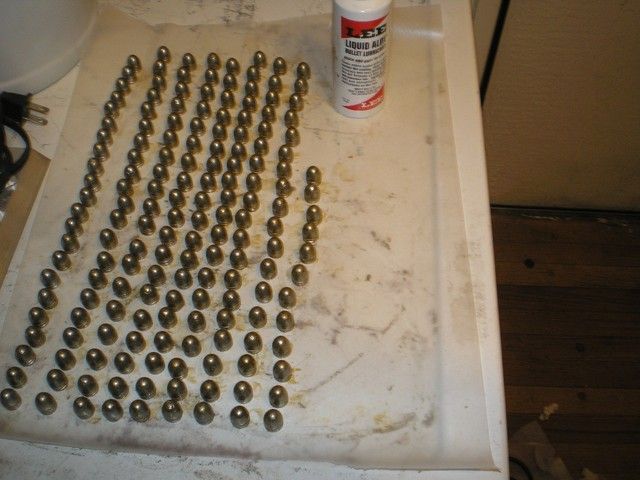 While that is happening I broke out a pack of Bugler's Cigarette papers, my wooden dowel and a couple of 50 round loading blocks. While I watch the boob tube or do other stuff I can be twisting up paper cones. Once I got a hundred I can drop 30 grains of fffG Goex in each, add a .44 caliber Wonder Lubed Wad on top of that. After my bullet lube hardens up I can Glue and shape the open end of my paper cartridges around the end of the bullets.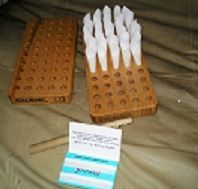 I have to make up a similar number of .36 caliber cartridges for my Navy model after this done and I will be ready to go out and have some fun with my new to me Army Model as well as my 2 Navy Model Colts.